Aspheric Lenses
Product Description
Hobbite® Telecom Optics(Aspherical Lenses)
Hobbite provides computer calculations and designing of aspherical lenses without spherical aberrations as well as low cost production of aspherical lenses made of Fused Silica, BK7 glass or other material upon your request. Our long time experience in production of aspherical elements lead to the development of low-cost, high image quality and high performance products.
Properties and Spherical Aberration of Standard Spherical Lenses
Aspherical lens is produced by exactly cutting away some part of a spherical surface. A standard spherical lens has the undesirable property (called spherical aberration) of causing a stronger diffraction of light rays the further it is from the optical axis of the lens. The spherical aberration causes a loss of image sharpness.
Properties of Aspherical Lenses
Properly designed aspherical lenses fully compensate spherical aberrations. Aspherical lenses are effective in the elimination of not only spherical aberration, but also other forms of aberration generated by lenses. Aspherical lenses are also used to compensate for distortion aberration.
| | |
| --- | --- |
| Diameter Tolerance | +0.0/ -0.15mm |
| Thickness tolerance | ±0.1 mm |
| Clear aperture | >90% |
| Focal Length Tolerance | ±3 % |
| Design wavelength | 632.8 nm |
| Surface quality | 60-40 S-D |
| Surface figure | <λ/4 @ 632.8 nm |
| Centration error | <3 arcmin |
| Protective chamfers | <0.25 mm x 45° |
| Coatings | Available on request |
Customize
You can customise this product to your needs. If you do not find suitable specifications for your application please contact us for custom solution.
To order or request information please fill in the form(sales@hobbite.net):
1.Material
2.Dimensions
3.Focal length
4.Coatings
5.Wavelength
6.Center Thickness
7.Comments
8.Quantity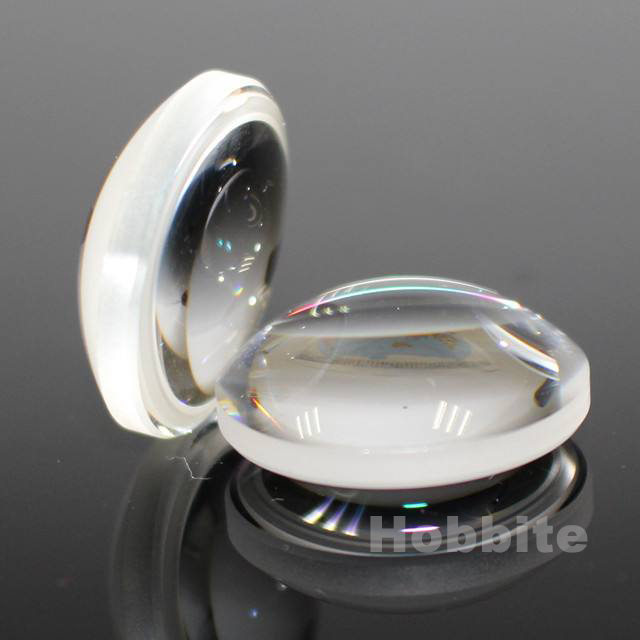 "innovation
is a constant state of mind at hobbite."